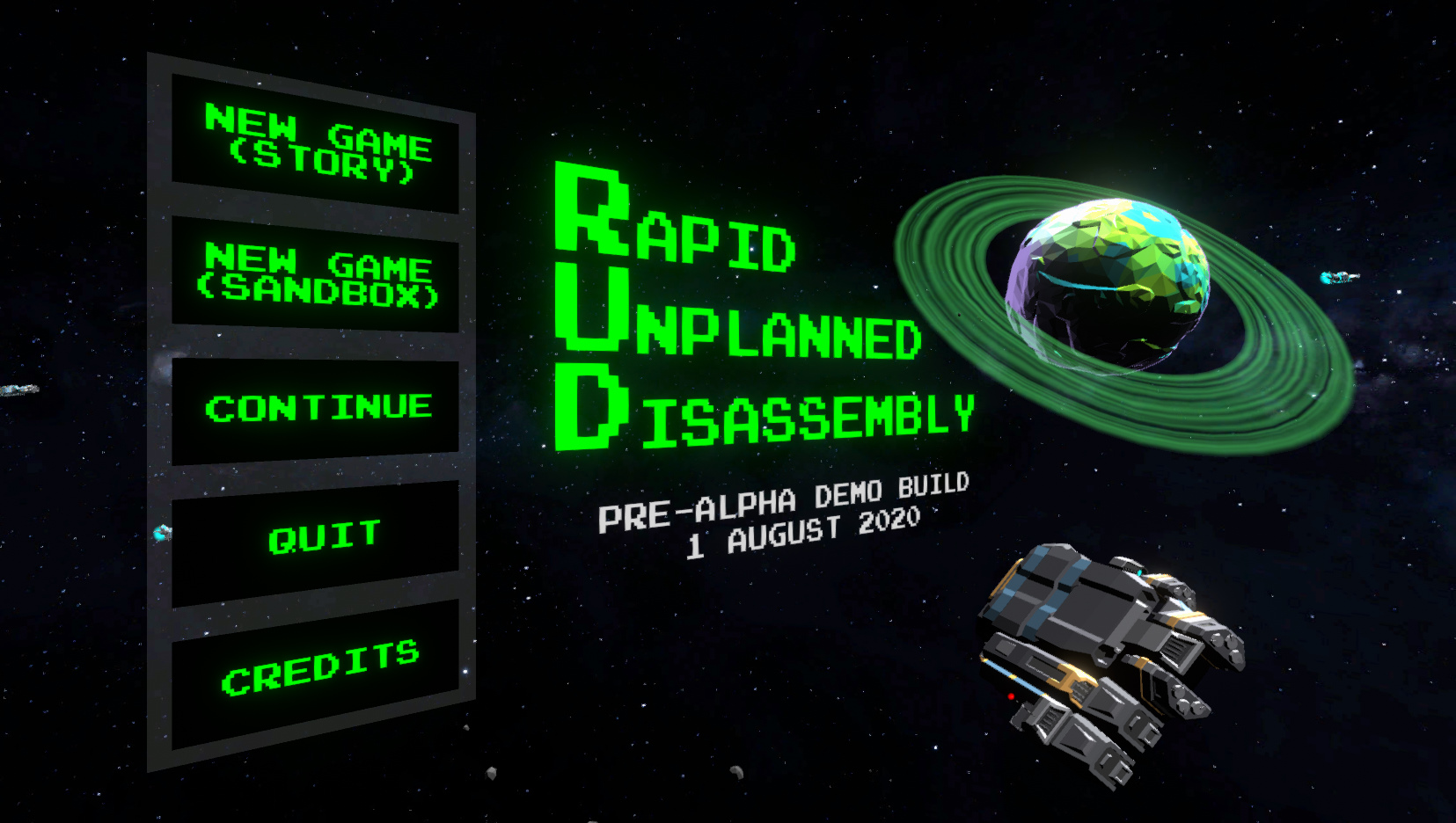 Rapid Unplanned Disassembly
A downloadable game for Windows, macOS, and Linux
Rapid Unplanned Disassembly (RUD) is a small, personal experience a pilot has with their spaceship.
It's also a game about exploration, maintenance, reading emails, fighting, trading, running away, sealing hull breaches, getting sucked into space, running from one end of your on-fire ship to the other, clicking on things, dragging cables around, losing your coffee cup in zero-G, playing basketball and stacking cargo crates.
RUD is a solo project currently under development and not yet available to buy. If you're on this page then you've probably been invited to playtest it. Further details, discussion and discord invites at spacecranegames.com!
Install instructions
Simply unzip the folder and run the game! Further details in the included readme.txt.
Download